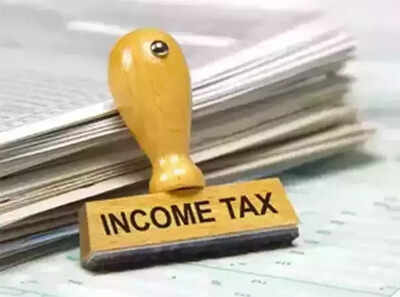 NEW DELHI: Income tax searches at the premises of a "prominent actor in Mumbai" revealed tax evasion amounting to more than Rs 20 million, the income tax department claimed on Saturday without naming the actor. .
The reference is believed to be to IT searches conducted at the facilities of Sonu Sood and its associates last week.
In addition to accusing the actor of violating the Foreign Contribution Regulation Act while collecting donations from abroad, the IT department also accused him of collecting Rs 19 crore through his charitable foundation but spending only Rs 2 crore from the fund.
The searches were carried out in Mumbai, Kanpur, Lucknow, Delhi, Gurugram and Jaipur and the seized documents revealed that the actor had invested in real estate companies together with an infrastructure company in Lucknow. The infrastructure company was also searched where a Rs 65 million tax evasion was discovered, the department said. He also claimed that the actor's charitable foundation received 2.1 million rupees from foreign donors on a crowdfunding platform in violation of FCRA regulations.
The actor has also been found involved with a Lucknow-based infrastructure company that has indulged in large-scale money laundering where "dubious circular transactions" of 175 million rupees have been discovered, he claimed.
"The main modus operandi followed by the actor had been to send his unaccounted-for income in the form of fake unsecured loans from fake entities. Investigations have revealed the use of 20 such tickets, whose providers, after examination, have accepted under oath given false accommodation tickets. They have agreed to have written checks instead of cash, "IT authorities said.
The actor disguised his professional receipts as loans and evaded taxes, the department said. Then bogus loans were used to acquire property. Total tax evasion has been estimated to be Rs 20 million, he said. Rs 1.8 million worth of cash has been seized and 11 lockers have been placed under prohibition order. The search operation is still going on.
FacebookTwitterLinkedinE-mail