For someone who has spent nearly two decades in show business, with the spotlight almost always on her,
Shriya saran
it's a strange paradox. She loves being the center of attention, sure. But she is also a very private person who is fiercely protective of her personal life. It's no wonder then that she managed to keep the news of the birth of her baby, Radha, a secret for a good 10 months. Although he apparently lived his life on social media during the confinement,
Shriya
she had given no indication that she was pregnant or had a child. How did he do that? We asked him. And she spilled the beans.
Excerpts from an exclusive talk with Shriya and her husband, Andrei KoscheevAbove all, from the joys of parenthood to why they wanted to go through the pregnancy process away from the spotlight.
Congratulations Shriya and Andrei, how does it feel to be parents?


Shriya: It feels great! But it's also pretty surreal, you know. When I went to Barcelona before the closure, the plan was to visit it for only two weeks. I had packed clothes for only two weeks…. And then the confinement happened and I was there all this time. And here I am, back home after almost two years later, with a beautiful baby. The journey has been incredible. Having a child is an incredible feeling and we are immensely grateful to have been blessed with such a beautiful girl. She completely changed our lives and is teaching us to be better every day.
Andrei: Becoming parents is a beautiful experience. The whole trip has been wonderful for us, even more so because for many months, Shriya and I raised the child alone. We learned new things every day. The whole experience changed us forever.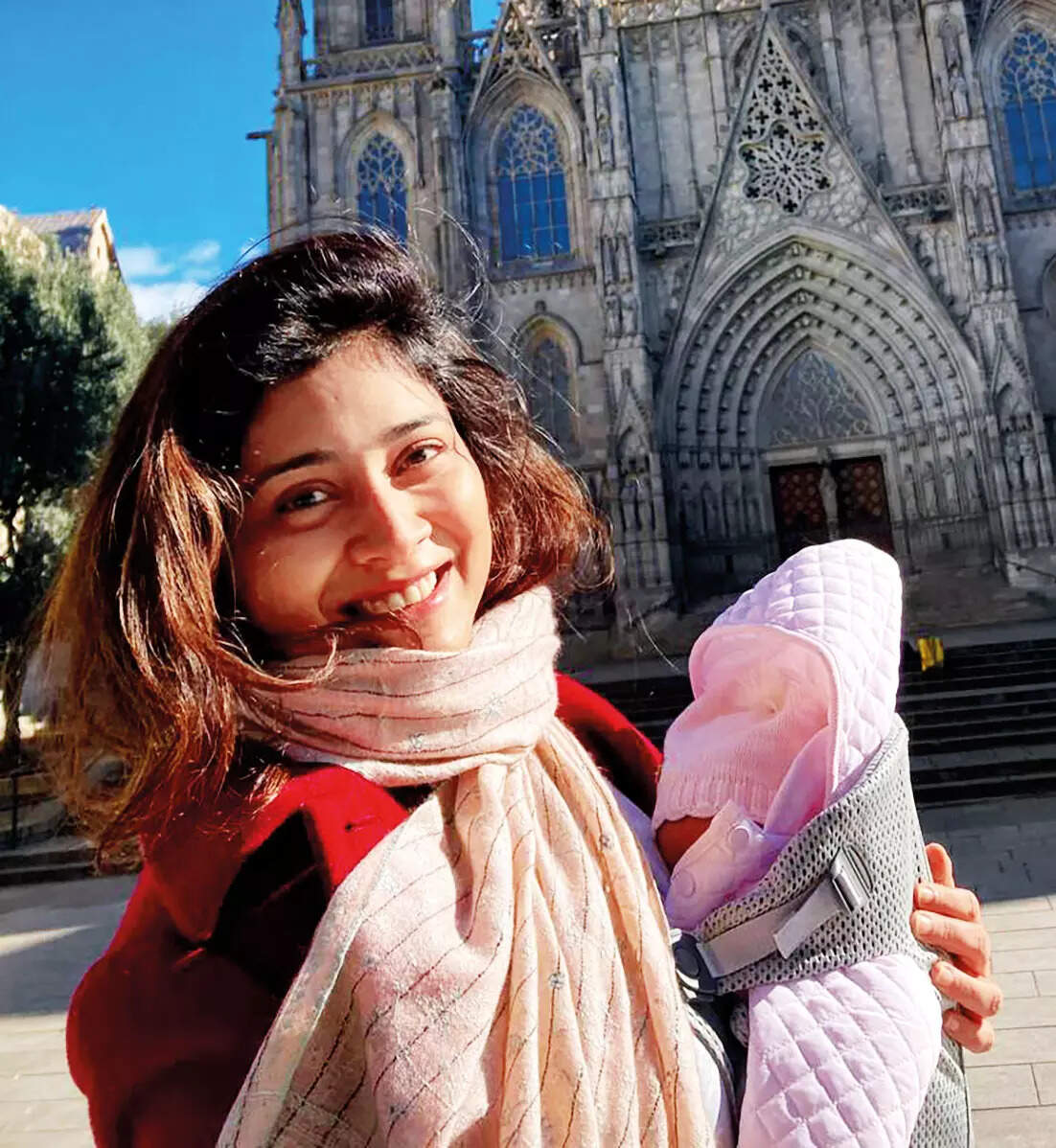 What made you choose the name Radha?


Andrei: Shriya was talking to her mom on the phone before the baby was born. We had just found out that we were having a baby girl. And then her mother started calling her Radha Rani and I said, 'why?' I asked why in Russian, 'Radha' means happiness. Both Russian and Hindi come from Sanskrit and 'Radha' in our two languages ​​means happiness. And right there we learned that that was our son's name. We weren't considering any other options. We decided in five minutes that she was Radha.
Shriya: In Barcelona, ​​you have to register the name before a child is born. It is a very emotional moment. You are in labor, you are in a lot of pain, and you have to think of a name. At that moment, when we both looked at each other, we knew that she would be called Radha. It was a beautiful moment.
Tell us about your pregnancy. How difficult was it to get through during confinement in a foreign country?


Shriya: Pregnancy is such an intense process and it has many ups and downs. You have good times and there are times when you feel very drained and emotionally tired. I did a lot of yoga. He danced every day; I did a lot of Kathak. I also took long walks and kept trying to be healthy and safe.
Andrei: We had a rule. I could have ice cream or hot chocolate. Shriya always wanted to have both! (laughs)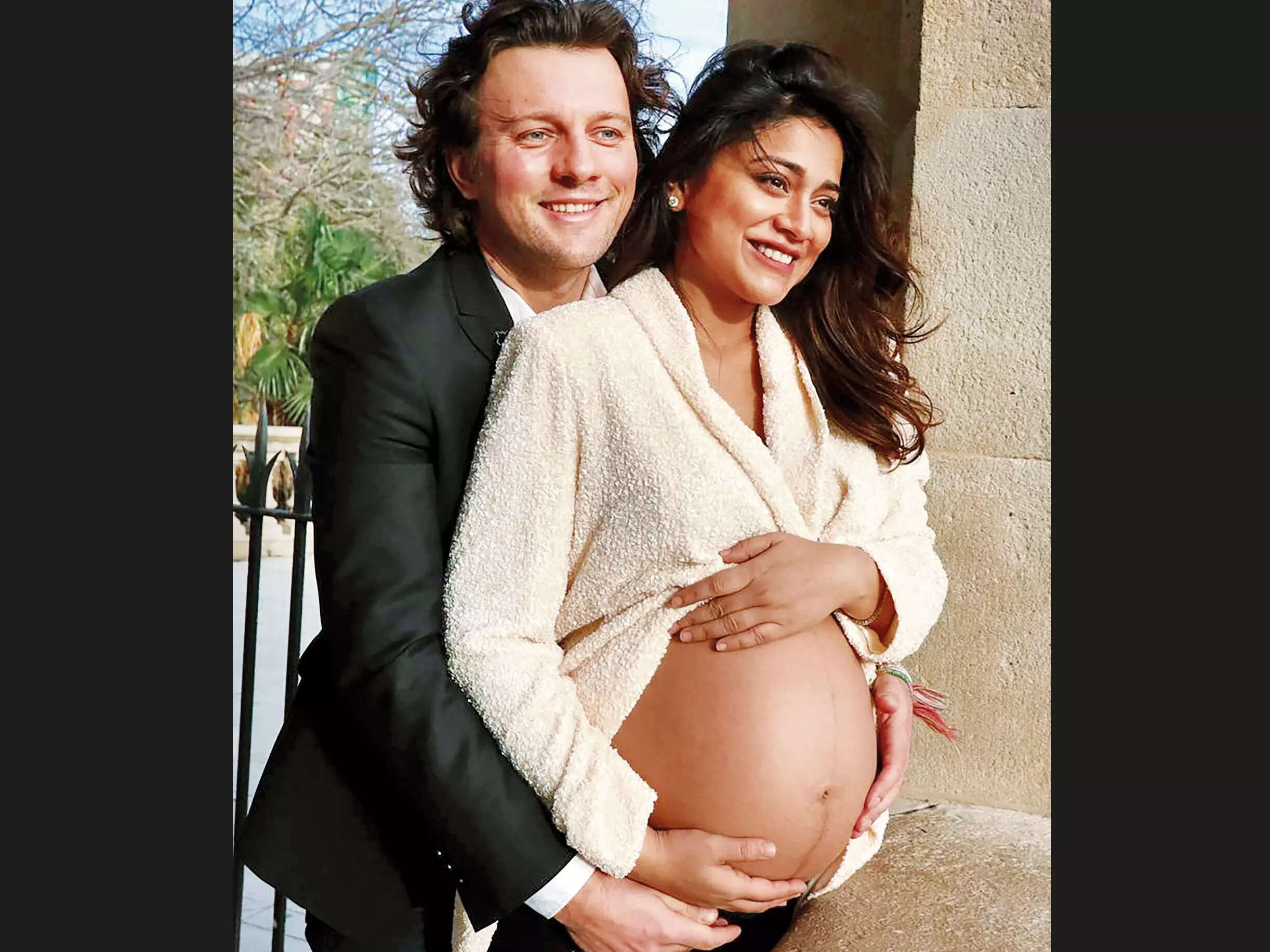 Shriya, for someone who is so outgoing, expressive and social media friendly, it must have been an effort to keep her pregnancy a secret. Was it a conscious decision to keep your pregnancy out of the spotlight?


Shriya: Yes, I just wanted to be healthy and enjoy the process. I wanted to focus on this beautiful journey and experience each moment the way it should be. I didn't want any scrutiny or anyone telling me how I should look or behave. The entire time I was pregnant and during delivery, it was my time with the child and I wanted to keep it to myself. I wanted to be able to go for a walk without having to worry about people constantly staring at me. It was important to me to keep it to myself and not share the news until I was ready. Now that I'm back and ready to go back to work, I feel like I'm ready to share this wonderful news with the rest of the world.
Andrei: Also, it's very difficult to hide a baby in Bandra (laughs).
Yes! And that makes us wonder, how did he manage to keep the boy away from the Bombay paparazzi all these weeks?


Shriya: (Laughs) It was extremely difficult. We had it all planned. Everything was a process. We arrived at night and I went out first and then Andrei came. She is just a girl and we wanted to keep her out of the spotlight.
Did having a baby influence your decision to return to India from Spain?
Andrei: It happened very naturally. Once we had a child, we realized that you cannot keep traveling between three countries, especially during COVID-19 times. My parents are in Russia and Shriya's parents are here in Mumbai. First we went to Russia and spent a couple of months there and then we moved to India.
Shriya: I think the game changer was when we were in Russia. We were very careful when we were in Barcelona. I couldn't get vaccinated when I was pregnant and when I was breastfeeding the baby. And when we went to Russia, we both got COVID. We found out literally four to five hours before we flew out of Russia. I was in denial and I thought it was a mistake. But then the symptoms started to appear and then Andrei got it too and we had to go to the hospital. The hardest part was that we couldn't see Radha for 15 days. If it weren't for Andrei's mom, it would have been difficult for us to give him the best possible care, as we weren't well. It was then that we decided to move to India.
Andrei, what do you think of life in India?
I like it here. I feel very comfortable and positive to be here. I love Indian food. Now I have Indian food for breakfast, lunch and dinner. It started during Shriya's pregnancy, she could only eat Indian food at that time and I started eating a lot more Indian food then. So now I'm used to it. I love all kinds of food. I had some dosas here in Hyderabad and they were amazing. I hope to come back here and explore more of this city, experience its culture, and savor the food.
They say that having a child changes your life forever, how has it been for the two of you?


Shriya: Yes, a child certainly changes your life. She pushes me to work harder, to do a better job. She encourages me to spend more time with her and be with her whenever she needs us. Even when I am working, I constantly think of Radha. She is now part of me. And it is wonderful.
Andrei: We want her to be proud of us. That gives us additional motivation to be the best version of ourselves and set the right example for our child. Because kids, knowingly or unknowingly, end up copying everything you do. So we try to be the best parents we can be.


Source link

#shriya #World #meet #beautiful #baby #girl #Radha #Shriya #Saran #Andrei #Koscheev #Telugu #Movie #News