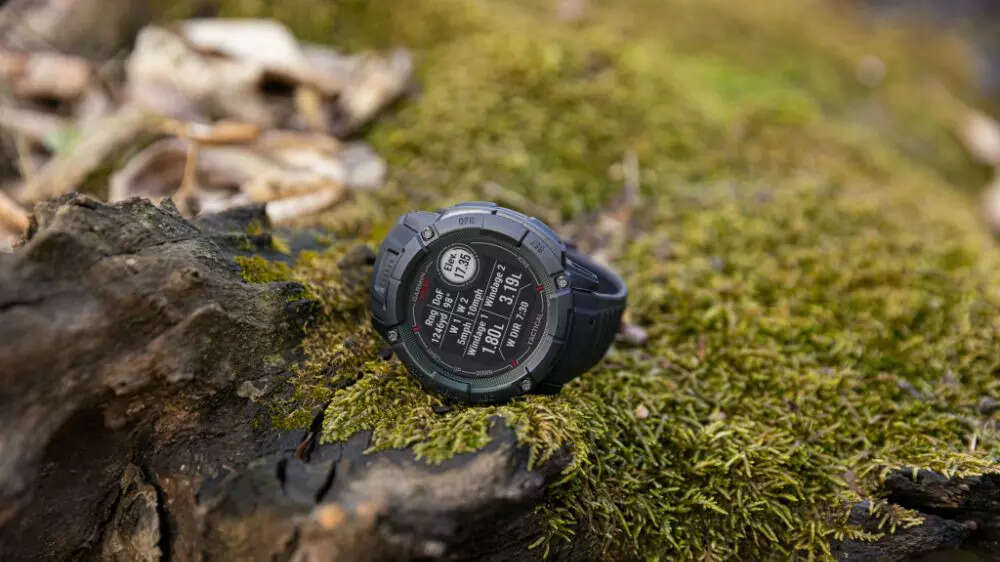 Garmin has expanded its Instinct line with two new smartwatches: Instinct 2X Solar and Instinct 2X Solar – Tactical Edition. The company claims that these new wearables are "designed to thrive in extreme environments." Garmin also revealed the pricing of these smartwatches, and the company claims that these rugged outdoor smartwatches will be "even more affordable for outdoor enthusiasts." Garmin Instinct 2 series smartwatches include features like 10 ATM water resistance and a scratch-resistant Power Glass lens. These watches are also equipped with solar charging capability that provides long battery life in smartwatch mode, which the company says is "perfect for extended adventures." These rugged watches are built to US military standards (MIL-STD-810) and the company claims these wearables are "ready for any challenge."
Garmin Instinct 2X Solar Series: Price and Availability
The Instinct 2X Solar series will be available on both online and offline platforms. These watches will be available on online platforms such as Amazon, Tata Luxury and Tata CLiQ. These models will also be available through offline channels, including Garmin brand stores, Helios, Just in Time, and all leading watch retailers. Here are the prices and the date of availability
Garmin Instinct 2X Solar Series: Key Specs
The Instinct 2X Solar features a built-in LED flashlight that offers adjustable intensities. Users can choose between adjustable white or red light for better visibility and situational awareness. In strobe mode, the light matches the users running cadence, alternating between white and red to ensure they are easily seen to continue their activities.
Meanwhile, the Tactical Edition version features a multi-LED flashlight that offers both white and dedicated green lighting options. The company says the inclusion of a green light is important as it helps users maintain their natural night vision during night operations.
Garmin Instinct 2X Solar also comes with several wellness, fitness, and lifestyle features. This includes 24/7 health and wellness tracking features such as: wrist-based heart rate, advanced sleep monitoring, respiration tracking, pulseox and more. It also has built-in sports apps for activities like running, cycling, swimming, strength training, and more, along with VO2 max and other training features. Additionally, the smartwatch will also have features like heart rate variability, new multi-band GNSS support, integrated sensors for a 3-axis compass and barometric altimeter along with TracBack routing for getting back on track.
The smartwatch also features tracking for a new activity called Obstacle Course Racing. On the other hand, the Tactical Edition is designed specifically for tactical operations, offering a variety of features such as Jumpmaster and preloaded tactical activities, projected waypoints, dual-position GPS formatting, and night vision support. Users can also activate Stealth mode to ensure privacy and security by disabling GPS position sharing and wireless communication. This functionality will enable training in secure locations without compromising sensitive information.




Source link
#Solar #Garmin #launches #watches #Instinct #Solar #series #Price #specs