Zoom has introduced Zoom apps, through which you use more than 50 third-party applications while attending a Zoom call. You can access applications like Asana, Dropbox Spaces, Pexels and more directly from the Zoom call interface. You will need to download the latest version of Zoom to install third-party applications from the new Applications tab.
"Zoom Apps gives you plenty of screen space to collaborate with the ability to expand and collapse the Apps side panel, open your app in a new window and switch between multiple Zoom apps at the same time, "explained Carlin Sack, Product Marketing Manager, App Marketplace and Integrations in the official blog post.
If you are using your office Zoom account, your IT administrator can control how Zoom applications are used in your organization with administrator settings. "Your administrator may require you to get pre-approval before adding specific Zoom applications." Sack added.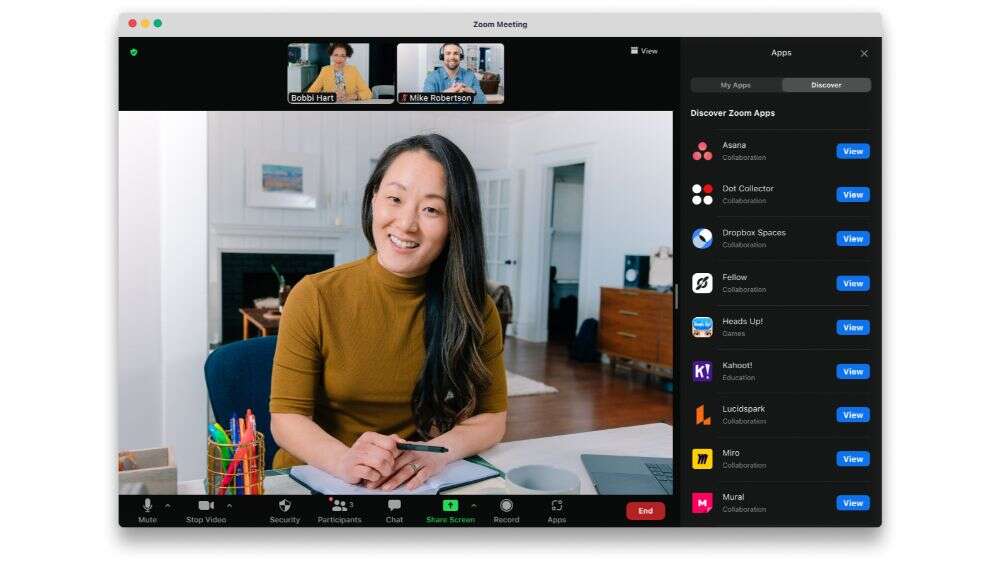 How to access the Zoom apps
Download the latest version of Zoom
Open Zoom and click the Applications tab on the desktop client or your next toolbar Zoom meeting. For some accounts, users may need administrators to enable the Zoom Apps icon in the account settings to be visible in the desktop client and in the meeting toolbar.
Click Discover to see the list of available Zoom apps and add your favorites.
Zoom users can also visit the Zoom App Market, navigate to the Zoom Applications category and add the desired file. Once the apps are added, you can find them on the Apps icon in the My Apps tab on your Zoom Meetings interface.
Applications that are available now include Asana, Dropbox Spaces, Point collector, Funtivity by Hermis, Heads Up !, Kahoot !, Live2Coursera, Pexels, SurveyMonkey Enterprise by Momentive, Wellness That Works by WW, among others.